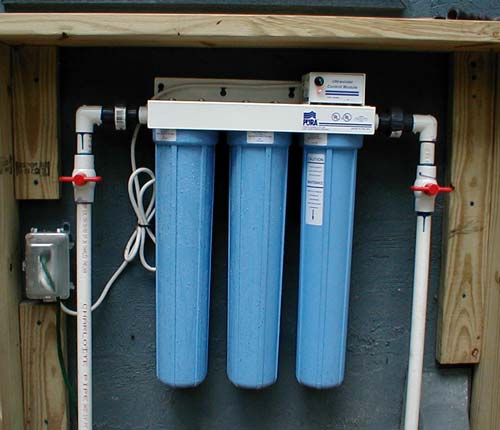 If your water tests high for heavy metals or shows signs of chemicals or compounds, filtration is an important next step. The right water filtration system will protect you from water-borne detractors by removing them from your potable water supply.
Royal Water Works, Inc. can advise the right system and make sure it's properly installed and serviced
Our experience with water filtration extends to all types of systems, from reverse osmosis (RO) to ultraviolet disinfection
We're also experts in iron removal—one of the most common treatments for improving the quality of water
Water Filtration Installation
Count on us for water filtration installation in Pisgah Forest, Penrose, and Transylvania County, NC. We'll make sure you get the right filtration system installed, tested working and effective. Our familiarity with all types of systems means we've got the skills and know-how to tailor the installation to meet the specific demands of your potable water system, no matter the size or scope.
Water Filtration Repairs
Problems with your potable water filtration system? Age and general wear can both take their toll. If your system stops effectively filtering your water, contact us for water filtration repairs in Pisgah Forest, NC. We'll assess its function and make the necessary repairs required to ensure efficient water filtration.
*Please note, we are not licensed plumbers, however we do have extensive experience when it comes to providing plumbing services. We're capable of providing basic plumbing repair during the course of filtration system repair.
Iron Removal
High iron content is a recurring problem for potable water systems in this region. Iron can cause everything from hard water spots to buildups within plumbing. We can test your water for iron and, if it's a problem, provide you with a filtration and iron removal solution that addresses the high iron content.
Filter Your Water Properly
If your water requires filtration, Royal Water Works, Inc. will make sure you take the right approach. Our robust water testing capabilities, coupled with our extensive knowledge of filtration technology, means you're always getting the right solution for your specific water needs. Contact us today to schedule a consultation on water filtration repairs, water testing, commercial pool water treatments, commercial water analysis, and more.